Bestseller Fiction by Oprah Guest Author & Pulitzer Nominee, Gene Cartwright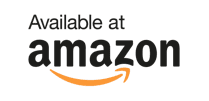 Available on Amazon | iBooks | Barnes & Noble | KOBO | and All major Online venues 
THE BOOK THAT EARNED AN OPRAH INVITATION
I Never Played Catch With My Father
Books Available on Amazon. When purchased here, all print books are autographed by author
What Ms. CIcely Tyson Says About 'A Family Gathering.'
About 'A Family Gathering'
"I have not been so moved by a book since reading Alex's [Haley] Roots. When the film is made, I'm laying claim the role of Aunt Rose."
On May 15, 1974, a pregnant 12-year-old Deborah Yvonne Davis – daughter of a poor southern preacher – lived the last day of her first life. 
I Never Played Catch With My Father
—There comes a time when fame and fortune are not enough.  "In the midst of my day to day madness, I long for simpler times, and at day's end am left with only my longing."  
– James T. Phalen (main character).
"I married a whole wife." — Rachel Marin's husband, upon learning of her great cancer diagnosis.
It was 1955. Eisenhower ("Ike") was President; bread was eighteen cents; gas— twenty-three; Popsicles came two to a package; Elvis was twenty, and twelve year-olds, David Joe Fallon, Jr. and Jessie Marie Taylor were in love.
The Widowmaker: "Heat of The Night"
This film short was shot by Gene, using his iPhone. Location: Along I-20 In Abilene +  Midland-Odessa, Texas.